IEC, Israel's Electric Company has come to us with the challenge of accompanying their reform process that involved major changes in the structure of the 98 year old company. Internal communications on such delicate matters over a period of 7 years, demand strategic expertise and a vast process of learning.
The Task
To create a rolling, dynamic campaign that adapts itself to changing events while dispersing rumors and uncertainty and informing employees about the different stages of the reform in a friendly and accurate manner.
The solution
By now we are entering the 4th year of the project, creating at every turn a new phase of the campaign, communicating intricate messages dedicated to the well being of the company's employees by print and digital communication.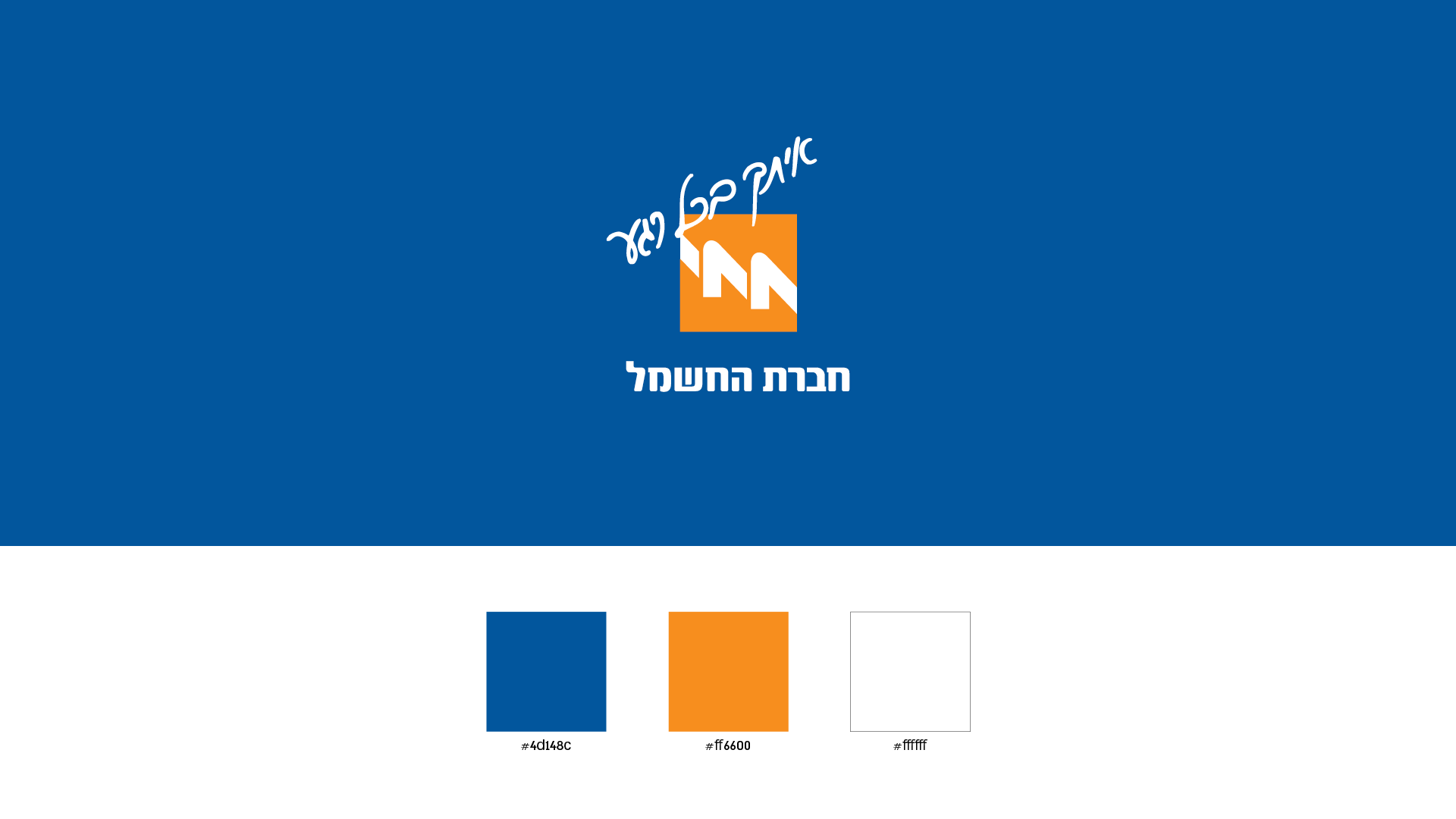 Stage 1:
"Together through change" was the leading concept. The entire organization from technicians to management are in the same boat and will get through the change hand in hand. The image chosen for this stage was holding hands.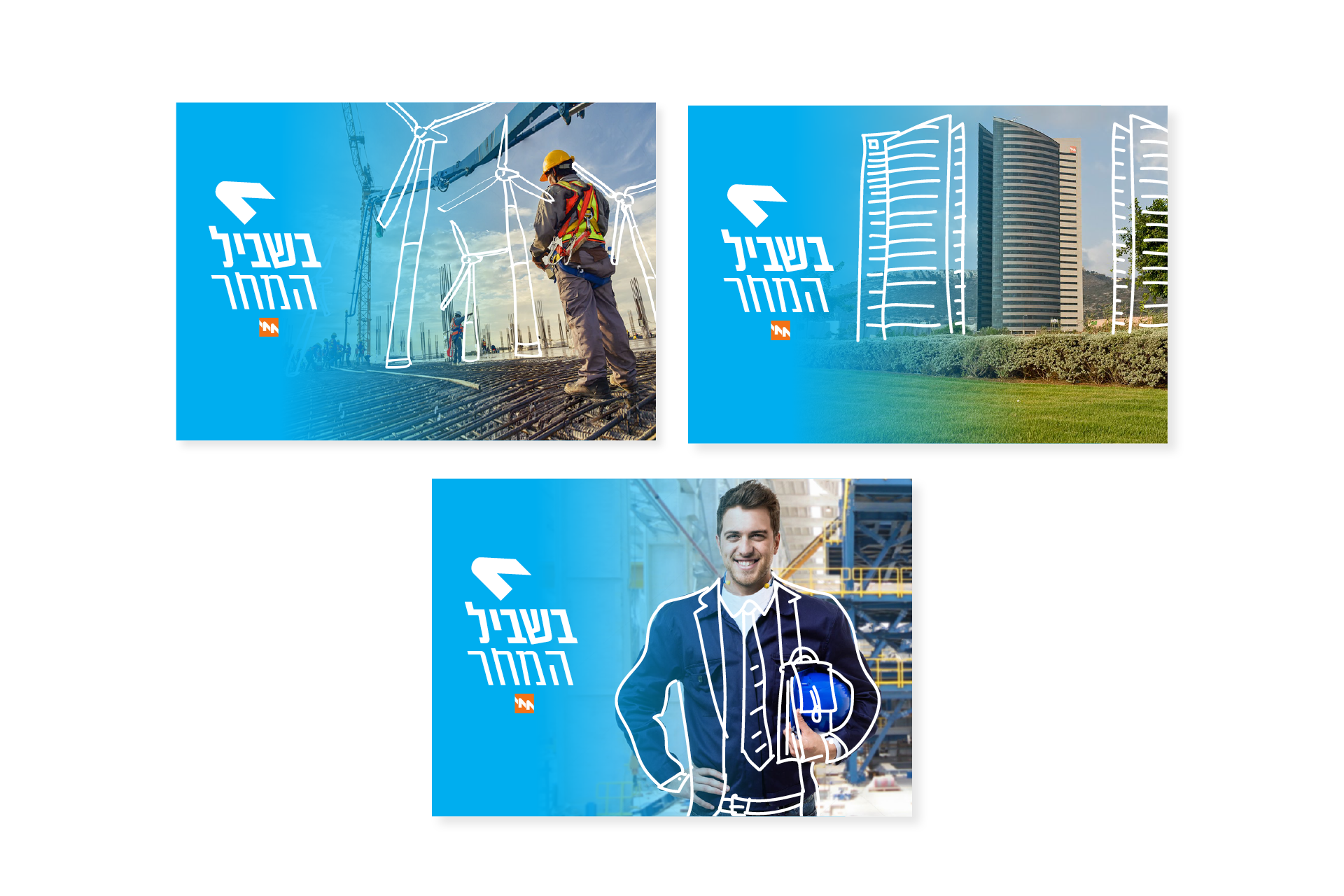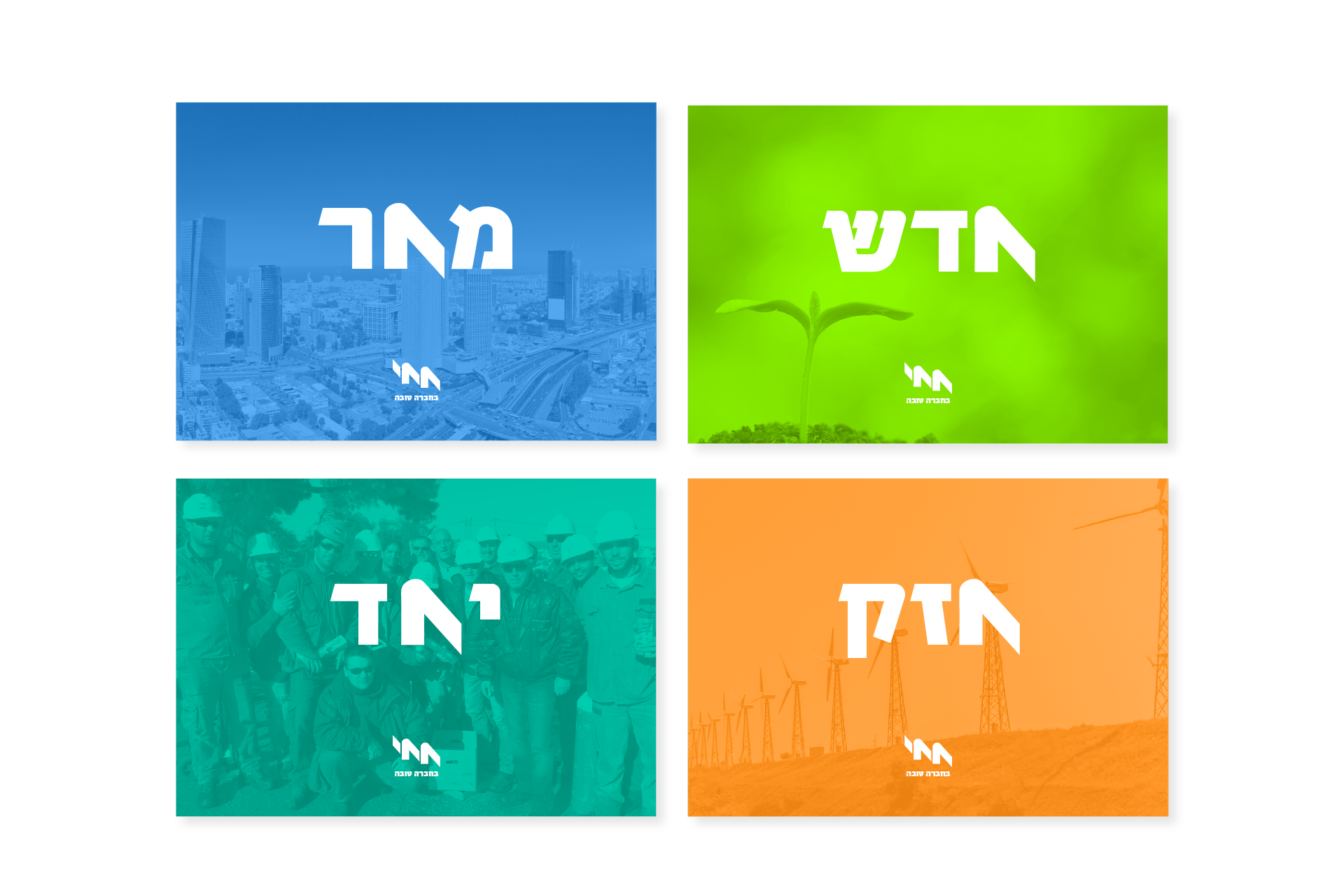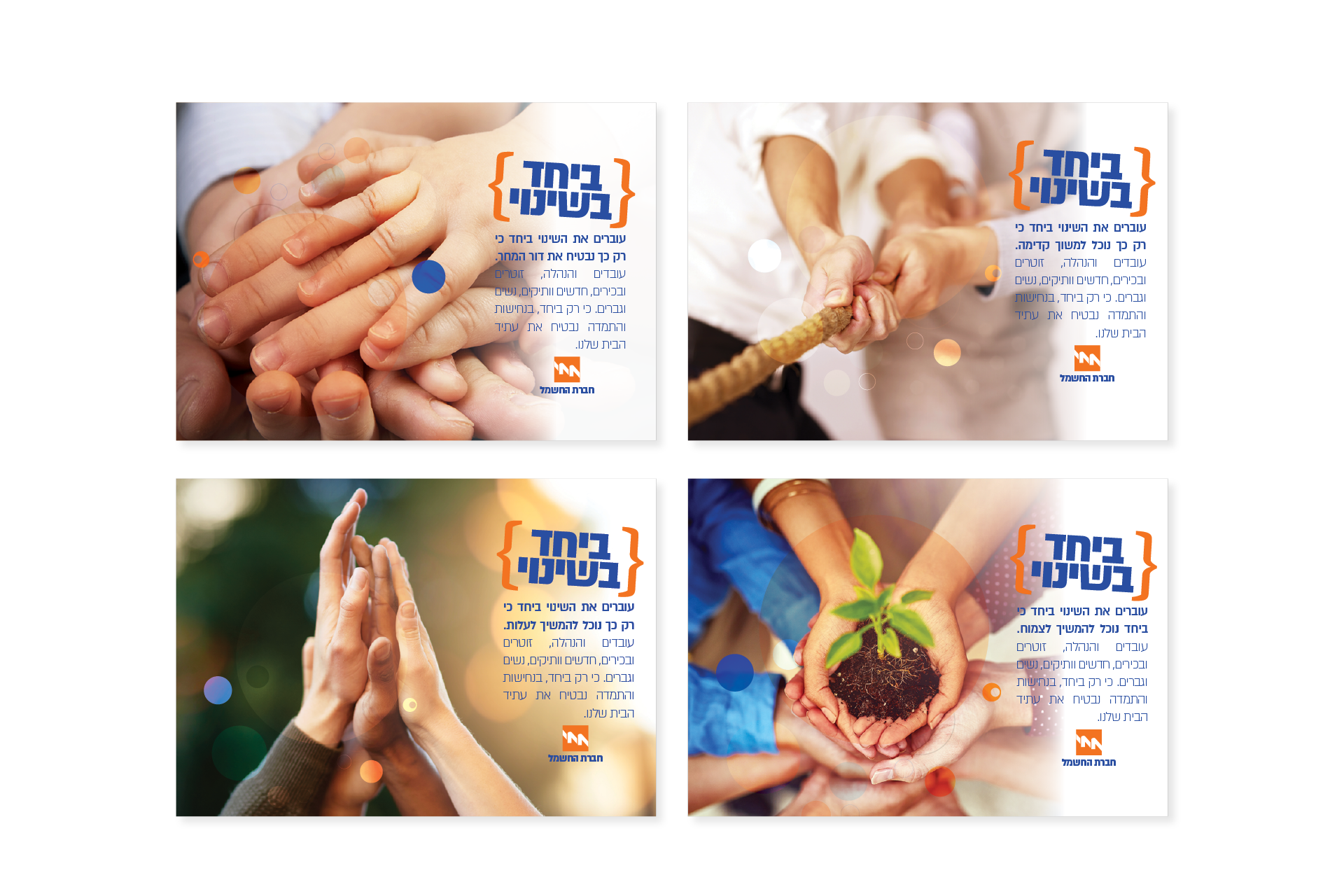 Stage 2:
Motivation. The images of the hands were now turned into icons alongside sayings about the positive aspect of change seen as an opportunity.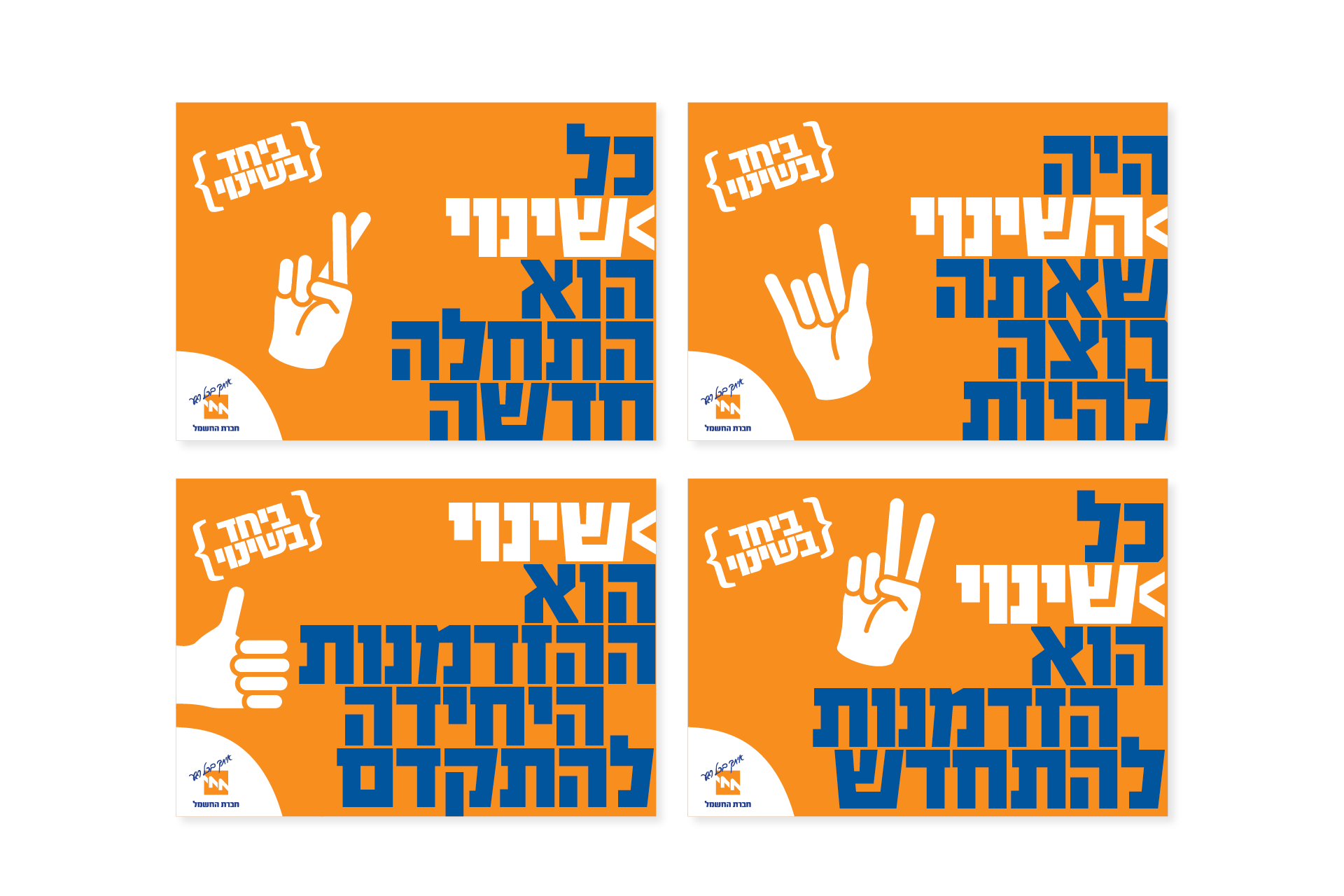 Stage 3:
Pride. "We are the heart of Israel's energy" emphasizing the great importance of the service provided by the organization to the country.